Hi, I'm Takeo Fujii.
I don't usually argue that it is right to turn a hobby into a job. This is because there are 7.4 billion people in the world, and what they like to do varies from one person to another, and what they like to do does not necessarily = money.
Now, we are living in a time of uncertain future.
Infectious diseases are spreading all over the world, and many people have lost sight of the prospects for tomorrow and are feeling anxious. It is precisely because we are in this period of confusion about what to do, that we may be thinking seriously about "turning our hobby into a job. They may be thinking seriously about "turning a hobby into a job and making a living.
Wouldn't it be great if you could make a living from your hobby? (My hobby as a child was "drawing illustrations of monsters.)
Most realists would say, "I don't know."It's hard to turn a hobby into a career, only for some people."
So, what is a hobby anyway?
What is a hobby?
Everyone's favorite Wikipedia page describes it this way.
An act, thing, or object that a person likes to do habitually and repeatedly in his or her free time.

Source:.Wikipedia, the free encyclopedia
In other words, a hobby is an activity that you do many times in your free time.
In the first place, unless you're a business owner with a mature business, an elderly person with money, or a NEET, you probably don't have any "free time..." I'm afraid.
Examples of Hobbies
Here are some common examples of hobbies.
Illustration Production
painting
Music
movie
horticulture
Dance
theatergoer
photo
Cooking
reading
motion
It's a hobby you can easily imagine. Now, I would like to get into the main topic of how to turn a hobby into a job, but let me tell you one more thing.
Just "having a hobby" is great.
Whatever your hobby.Having a hobby is important in the pursuit of happiness in life.It is.
The importance of hobbies has been lost on many people today.
Hobbies add color to our daily lives. There are many people today who are so busy with work and tossed about from day to day that they lose their hobbies. What were they like when they were children?
I have never seen a first grader laboring with dead eyes.
Many of us have been interested in and engaged in various things as children. In my case, my hobbies included drawing pictures of monsters, going to the nearby mountains to look for monsters, building a secret base, and sitting around from morning till night.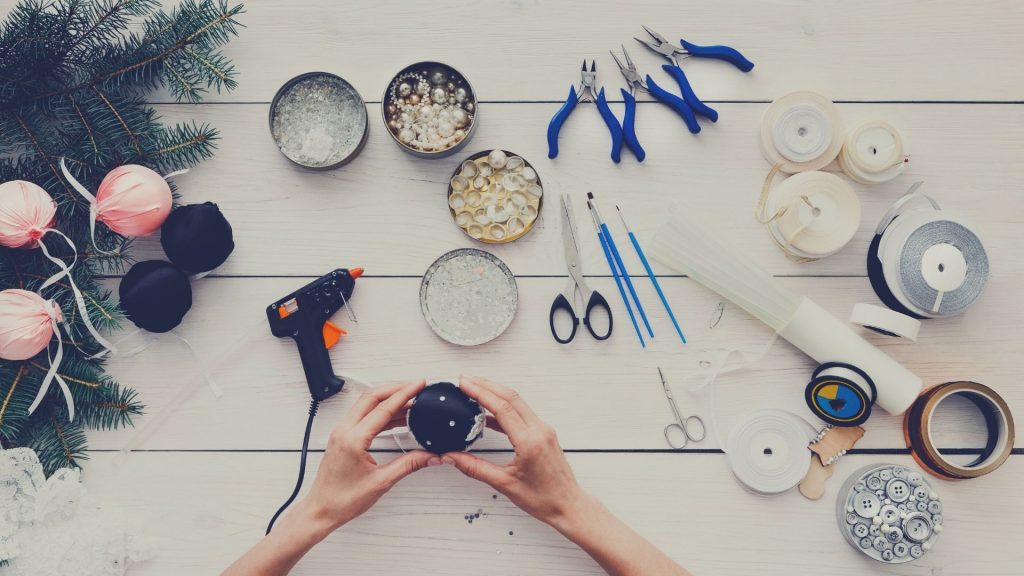 Sports, music, writing, reading... you must have dabbled in a lot of things when you were a kid.
However, unfortunately, as you become a working adult, you will have less and less time for hobbies. BecauseBecause I have to work to earn a living.As a child, you can do things that you could not do as a child. You will be able to do things that you could not do as a child, but you will also have more responsibilities.
As a result, many people prioritize increasing their income. Hobbies become secondary.
I'm not denying the act of making money. Money is important. ButHobbies are irreplaceably important.It is.
Please keep this in mind. Now let's get to the point.
Can you turn your hobby into a career? Can you live by what you love?
On Youtube a few years ago."Do what you love, live what you love."This was the catchphrase of the day. Turn your hobby into a job, and live only doing what you love. It sounds like a dream.
Until the early 2000s, this was truly a pipe dream.
This is ridiculous. Don't say childish things forever. There was a time when I was denied that, but now I'm not denied at all.
I'm not soliciting business by saying, "Let's become YouTubers and make money from advertising revenue and projects. You don't have to become a YouTuber to earn money from your hobbies and interests.
I live 80% as a hobby.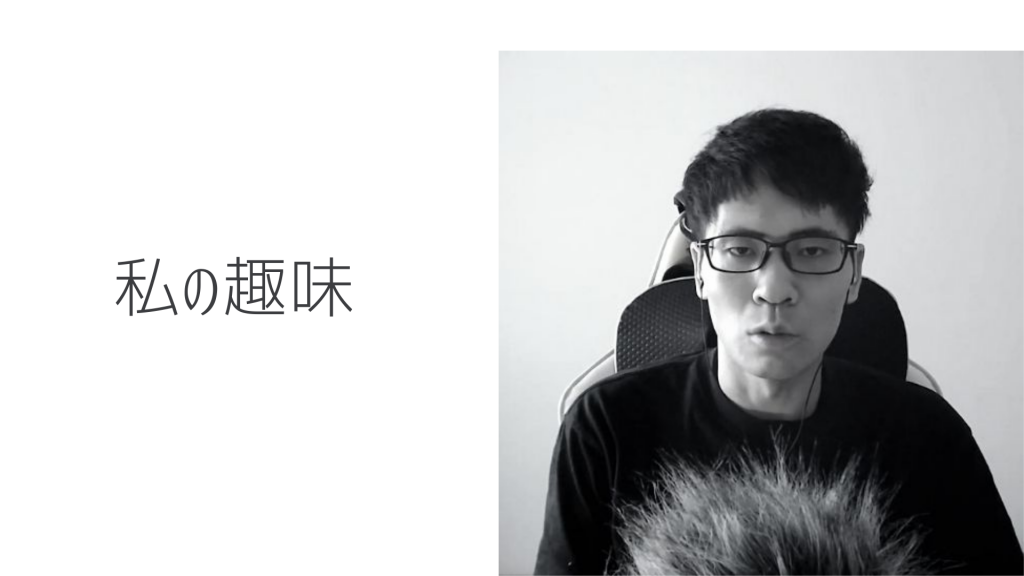 For example, my hobby is to scour the world for marketing information.
Fortunately, I can read and write just a little bit of English. This allows me to surf the Internet and collect marketing examples and information from around the world.
We play with the tactics, information, and SaaS we get there. When it takes shape, I teach it to entrepreneurs and managers. You get paid for teaching.
My hobby may be unique, but wouldn't you say that this is one way of "living by what you love"?...I don't know if I can tell you.I'm not sure.
An era in which you can turn your hobby into a career
Either way. In today's world, you can do business on the Internet without someone's permission.
It is possible to earn money by selling your hobby handmade works online, or you can draw your favorite illustrations and sell them online as a service.
Even if you don't make money to the level of your main job, it is not so difficult or unrealistic to make 1,000 yen to 30,000 yen per month at the side job level.
suspiciousIt's like the "easy, one tap, three million yen a month" business.Please don't try to do anything like this. Even if you don't do that, you can earn enough money for a part-time job just by showing what you can do at Coconara.
Specific ways to turn your hobby into a career and earn money.
A new coronavirus infection has threatened the world since 2020. Companies are adopting telework, schools are starting online learning. The world has gone "online" in a flash.
I'm sure you already know that.
As of 2021, it will be imperative for businesses to go online. This can be an opportunity for those who want to turn their hobby into a career.
In other countries, there is a term called "Knowledge Commerce". In Japan, the term "e-learning" or "online learning" applies.
In other words, you sell your knowledge online.
UdemyIt is easy to understand if you have a look at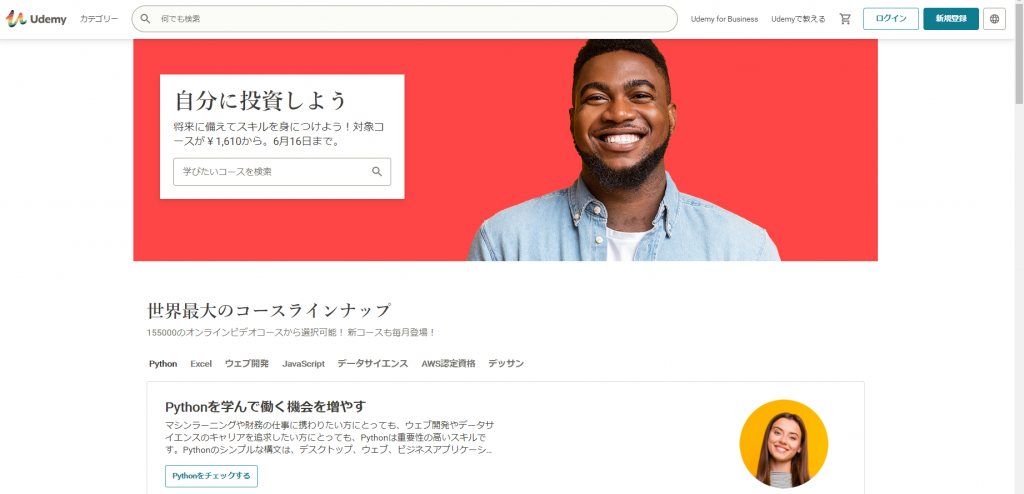 Many experts are using platforms like Udemy to sell their knowledge as online courses, and with more than 40 million registered students worldwide, online courses are being taught all over the world.
You may be able to sell your hobby online. There are many ways to monetize your hobby. In this article, I will explain the simple steps to start a hobby as a career.
1) Start with SNS
The original purpose of SNS is a service that allows users to interact with each other. In other words, a service to interact.
I'll go ahead and say it. There are often accounts that post things like "How anyone can easily make 3 million yen a month". They show up in my Twitter timeline. I'm not saying I'm going to do anything like them.Use it simply.
In fact, most of them are not earning that much. It's the naive amateurs who don't know that who get caught in the blatant lies.
Social networking sites are just that, social networking sites. I don't build my business on social networking sites, and I don't teach it to my clients. I don't build my business on social networking sites and I don't teach it to my clients.
Instead of dressing up on social media by spewing out lies that torment you, use it simply.
Whether it's Twtter, Facebook, or TikTok, it's simple to attract customers on each social networking site.
Write a blog about your hobby
Share that blog post on social networking sites.
Posting on social networking sites related to your hobbies
It's simple. It's not an advanced marketing tactic. You don't need to gain followers, you don't need to send solicitous DMs, and you don't need to painfully dress up your profile with common words.
On social networking sites, put out content about your hobbies.Keep producing content on your hobby steadily. Your friends who have the same hobby will start to pay attention to you.
The SNS account where I upload photos of my cats is followed by cat lovers who also own cats, and the account of my friend whose hobby is paper cutting is followed by artists who also like paper cutting.
There is no need to be shy. There are people on the Internet who love your hobby as much as you do.
(2) Shoot and publish a video.
We live in an age where video is the norm, and the number of videos uploaded to YouTube each day is so large that a person could listen to them all year long and still not catch up. A U.S. software companyDomo500 hours of video are uploaded to YouTube every minute, according to
You should, too.Take a video of your knowledge of your hobby and share it on social networking sites.
If you're not used to it, you may think, "I don't feel comfortable shooting video.
However, online calls and video conferences such as ZOOM have become commonplace, and high school students uploading videos to TikTok has become an everyday activity.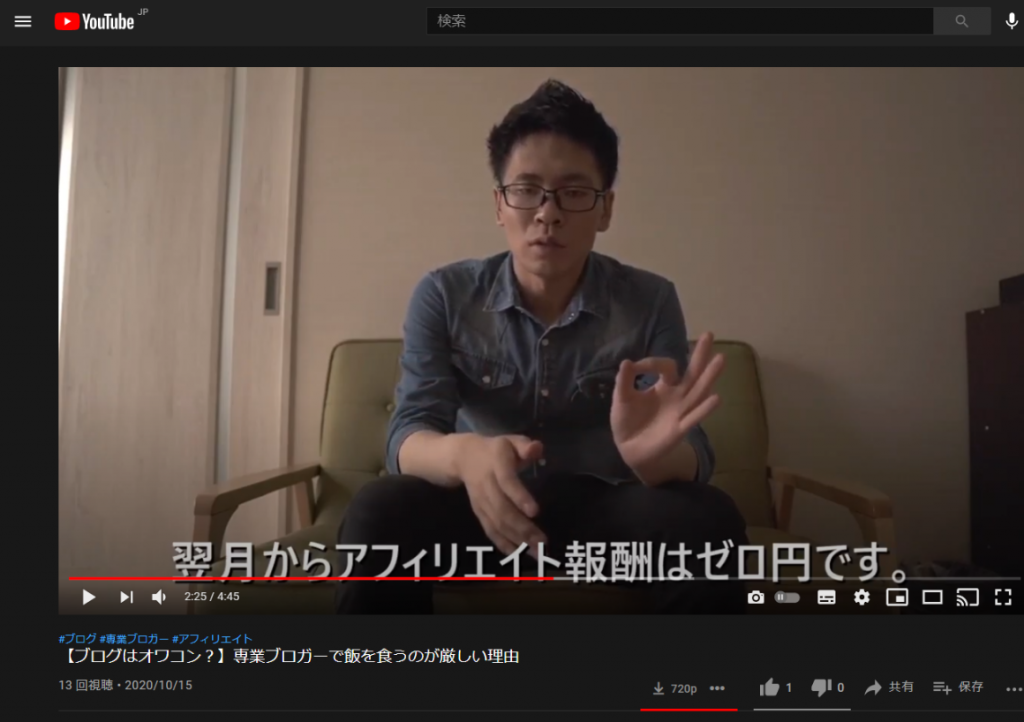 This is the first video I shot in the last year. I'm not ashamed to post this video with my face in it. The picture quality is bad and the screen is dark.
Yes, it is. Don't think about the quality of the video from the beginning. Don't worry about ratings. Don't worry about the number of views.
If you upload a video of your hobby, viewers with the same hobby will be interested in your video content. I'm also doing this to attract core otaku.
Don't be afraid to try it.
(3) Provide online courses.
Communicate on social networking sites.
Shoot a video and share it on social networking sites.
I recommended these two things. You may be able to make friends who love the same hobby, but it won't provide you with any income. It's a far cry from turning your hobby into a job.
So, let's go back to the basics. It's called "knowledge commerce". The answer is simple.Create and sell an online course.
We will start with simple online courses such as "Introduction to Illustration for Beginners", and then create more specialized and in-depth online courses such as "Portrait Drawing with Pencil" and "Making Digital Illustrations with Illustrator".
Online, your knowledge is a commodity.
If you don't have enough expertise to sell
When I sell online courses, many people stop and say, "Mine is just a hobby. I don't have enough knowledge to sell. This is the same path that every beginner course creator goes down.
Conclusion.Please create a "For Beginners" section.In many cases where they fail, it is because they try to create an online course for people who have equal or greater knowledge than they do.
The principle is to provide knowledge to people who are at a lower level than you are. Try to create online courses for people who are within the scope of what you can teach.
By selling your hobby knowledge through online courses, you can turn your hobby into a job.
Think of online courses as a business model.
I don't like the "I'm going to make millions selling online courses" kind of cynicism.
Let's do a realistic calculation: let's say you create an online course that costs 10,000 yen, and 10 people take the course in a month.
In one year, 120 people will take your online course. What will happen in that case?
A business that generates sales of $1.2 million per yearIt will be
...Only 1.2 million yen, you may be disappointed. But it's not so bad when you consider that you are generating income from your hobby.
Of course, these calculations depend on the quality and price of the online course and how it is sold, so I do not guarantee a profit, but the above calculations are reasonably realistic and not impossible to achieve.
So, how do you actually sell online courses? Actually, the system itself is easy to build.
How to provide an online course.
There are two ways to do this.
Use a platform (e.g. Udemy, etc.)
Create your own platform to sell your products (e.g. GURUCAN, Kajabi, etc.)
In either case, you can sell online courses.
UdemyThe disadvantage is that you don't get all the revenue when you sell. The downside is that you don't get all of the revenue when it's sold, and you have to split it with Udemy.
Nevertheless, considering that Udemy advertises and promotes and attracts new students, it is natural that some of the revenue will be taken away.
In my case, I use the second method.
I have launched my own online course platform that I run myself.
Using Kajabi and Teachable, you can easily create your own original online course learning system.
I use GURUCAN for my online courses.
This is not an "easy money-making story". This is a business.
You need to create an online course in a serious way. If you can get students to take that online course.My hobby is my job.I'm not sure.
You don't have to suddenly be ready. You don't have to leave your job and destabilize your income.
Let's start small as a side business.
Gradually, the online courses are attracting more and more students. What started out as a side hustle has turned into a business.
In order to make a business out of online courses, it is necessary to create courses that will lead to results for students.
It takes effort to teach, but it is an extremely solid and realistic way to turn a hobby into a career and live by what you love.
To create an online course with GURUCAN, I need to use myExplanatory articleSee also.