Yes. My name is Tsuyoshi Fujii.
I received a comment from someone who saw the video I posted on YouTube about TranslatePress.
TranslatePress is a useful plugin that allows you to make your WordPress site multilingual. We also use it in our blog. For more information, please see myReview ArticlePlease visit the
Dear Fujii, We are considering implementing TranslatePress Business for a multilingual website (posting system) that we are currently considering, and this video was very helpful.

I have a question. I would like to know if, when a visitor to a site is filtering the "things" or "things" that he/she submits to the site or searches for within the site, if the filtering items, e.g., Country and Category (each with a drop down to select a country, etc.), are converted to English as Country and Category, respectively? For example, I would like to know if the country and category (each of which has a drop-down menu to select a country, etc.) are converted to Country and Category, respectively, when displayed in English.

In other words, if the site's default display language is set to any other language, will the display of all the site's features, such as the refinement, as well as the posted articles, be converted?

I don't know if I am explaining it well, but I would very much appreciate it if you could tell me.
Yes, thank you. If my interpretation is wrong, I'm sorry.
In other words, "I know that when I use TranslatePress, my posts will be translated." He said, "I know that if I use Japanese to English, the Japanese article will become an English article.
even I'm not sure if the original WordPress functionality and other parts of WordPress will be translated properly.That's what I mean.
Basic parts of WordPress can be translated in TranslatePress
For example, this comment feature. This is a feature that appears on every WordPress site, right? This part, or whatever else it is, is the search function.
The default display of "article not found" after a search like this. It may be a question of whether these parts will be translated properly.
Is this category or keyword search or something like this?
Hmmm...you are doing a bit of it, in a manner of speaking.
For example, from Japanese to English, it would look like this.
Yes, it will be properly in English. If you translate it into German in the following way, it will be displayed in German firmly. So, in a manner of speaking, it will be translated like this.
As for the comments, I'm converting from Japanese to German now, but the comments are also converted properly like this.
Yes, I am. But, um, I think you can see that even now...There are parts of the translation that don't apply.
Almost 99% of the time, though, the translation is applied.
WordPress themes that cannot be translated by TranslatePress
But this is the WordPress theme theme I use.Stork19I'm using a WordPress theme called This is a Japanese WordPress theme.
I think that's why."Who wrote this article."That's the part that says "I'm sorry. This is the only part that can't be translated for some reason.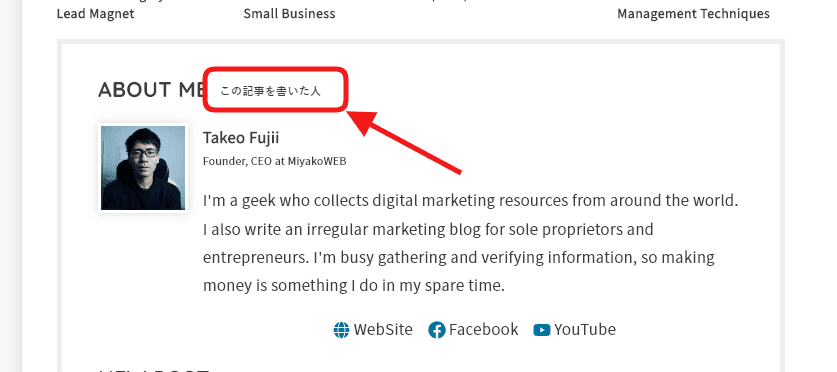 Let's take English, for example.
The English is easy to understand. If you click on the "Translate page", you will see the translation section.
For example, yes. You move the cursor to a fixed point. When you move the cursor, a pen symbol appears.
And if you click on this pen symbol, you can translate each one. For the original word
If it is in English, the translated text will be displayed like this. If it is in another language, you can freely switch between the two.
So you can specify almost any part of this site or page to be translated.
It can be translated, including the comments section.
It looks like this. However, the person who wrote this article is a bit out of translation for this section of the item. I can change the notation by modifying the contents of the theme. But I can't do it without going that far.
So it's kind of impossible to translate this part completely. For now.
99% of WordPress sites can be handled by TranslatePress
Also, most parts can be translated properly. For example, the Japanese part. For example, the Japanese part, "Search" here.
As for the "Search" part of the search, if you switch to German, the "Search" part is written in German, right?
So, almost all the parts are converted properly this way, so you just have to try a little bit there.
And really, for a very small percentage of WordPress themes like mine, there may be a possibility that some translations may not be possible.
The WordPress theme used on this blog is an unusual case in that some parts of the theme are not translatable.
howeverDepends on the WordPress theme you are using.I can only say that. In many cases, you should be able to translate an entire WordPress site.
I should be able to translate it, but that's what I'm doing. For the most part, the translation applies properly.
If you translate it like this, the 99% on the page already applies the translation properly. But in terms of details, like what you just said.
There is a 1% part of my site that is not translated.
I am sorry if the fact that this 1% cannot be translated is a bit unbearable.
I myself tried other multilingual WordPress plugins. But they were less accurate than TranslatePress.
That's why I use TranslatePress.
TranslatePress Money Back Guarantee / Try it for yourself!
So, for those of you who asked me this question, I can only say that some of it depends on the WordPress theme, but just...TranslatePress comes with a money back guaranteeSo, I would like you to use it and try it once.
TranslatePress. yes, this is it.
Yes, I have. I checked and they do offer a 15-day money back guarantee, so if you contact support and they can't help you, you can get a refund.
If it is within 15 days, I think it would be a good idea to give it a try.
Yes, that's what I mean. As far as I can tell, this is about as far as I can go.
Some of my information is now in English on other servers, and I'm using TranslatePress to make those sites multilingual.
I originally used an English WordPress theme to run that site, but as for the rest of the site, I can translate everything properly.
However, the only WordPress theme for this blog, which is managed under the name "Fujii Tsuyoshi", is 1%, and there are some parts that cannot be translated.
Therefore, it is likely thatMany WordPress themes should be able to be translated in TranslatePress.We would like you to try it.
Let me answer this for the time being.